Disability sports and inclusive activities (RISE)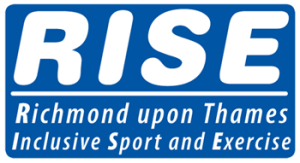 COVID-19: Sports update - November 2021
We are currently following step 4 of the government roadmap. We are also following industry guidance and adopting a cautious approach to the reopening of services.
View the step 4 changes that will be taking place in our sport and fitness centres.
Promoting sports and exercise for disabled people of all ages.
Updated: 05 November 2021