Update on ongoing disruption
Read our update to residents on some of the current issues being faced by our Sport and Leisure team that has resulted in some facilities being closed.
RISE events are held to highlight the inclusive and disability specific sports and exercise activities that are available in the borough and surrounding area.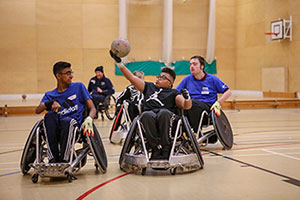 RISE Open Day 2019
The next RISE event will be held on Saturday 7 September 2019.
Come and try and range of inclusive and disability specific sport and exercise including wheelchair rugby, football, multi-sport and dance. A full timetable of the day will be available here prior to the event.
Date: Saturday 7 September 2019
Time: 11am to 4pm
Location: Hampton Sports and Fitness Centre, Hampton High, Hanworth Road, Hampton
Price: free
The RISE event is open to to individuals of all ages and ability levels. If individuals have specific support needs we ask that they attend with a carer or PA. If a participant is under 16 then a parent or carer needs to remain onsite.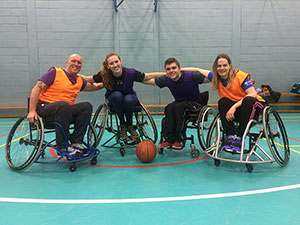 Contact us
For any further information about RISE, inclusive and disability specific sport or exercise activities.
Sports Development Team
Civic Centre
44 York Street
Twickenham
TW1 3BZ
Telephone: 020 8831 6134
Fax: 020 8891 7904
Email: rise@richmond.gov.uk
Sign up to our Sport in Richmond Newsletter