Richmond upon Thames is proud to be celebrating its tenth anniversary as a Fairtrade Borough.
Congratulations to all the shops, cafes, catering establishments, schools, churches, faith groups, work places, community groups, universities and individuals who made this possible in 2006 and continue their support today.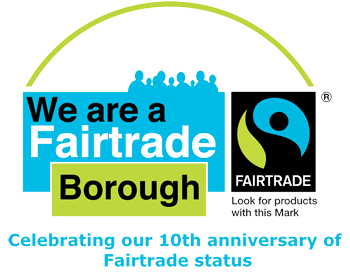 We are a Fairtrade Borough
This means that we are committed to sell, serve, use and promote Fairtrade products.
The Fairtrade Foundation granted Richmond Fairtrade status in July 2006 and last renewed it in July 2015.
To achieve and retain Fairtrade status, the borough must meet the following standards:
The local council must pass a resolution supporting Fairtrade and serve Fairtrade coffee and tea in its meetings, offices and canteens.
A range of Fairtrade products must be readily available in the area's shops and be served in local cafes and catering establishments.
Fairtrade products must be used by a number of local work places and community organisations.
Attract media coverage and popular support for the campaign.
A local Fairtrade steering group must be convened to ensure continued commitment to Fairtrade borough status.
Find out more about Fairtrade status.