Fairtrade anniversary events
A number of events have been organised to celebrate the ten year anniversary of Richmond upon Thames becoming a Fairtrade Borough.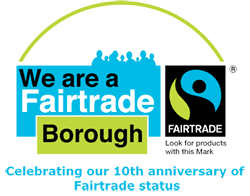 Schools art exhibition
Several borough schools submitted drawings and paintings for an exhibition at Orleans House Gallery.
The theme for the art works was the Big Fairtrade Breakfast! which was the theme for Fairtrade Fortnight from 29 February to 13 March 2016.
The Mayor, Councillor Martin Seymour, opened the exhibition on Friday 11 March 2016 in the presence of children, family members and teachers.
The exhibition ran until early April for the general public to enjoy.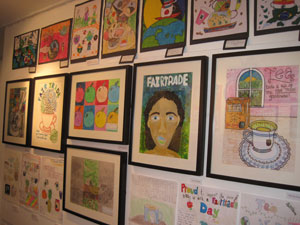 Council reception
A reception was held in York House on 27 October to thank individuals, businesses, organisations, schools and universities who promote Fairtrade in the borough.
The Mayor, Councillor David Linnette, and Deputy Mayor, Councillor Kate Howard, were pleased to talk with volunteers who promote Fairtrade in their places of work, study and worship across the borough.
The Mayor said: "2016 marks the tenth year that Richmond upon Thames has held it's Fairtrade Status. That should be celebrated. I would like to thank all those in the borough who are committed to using or selling fair trade products – a commitment that helps farmers and workers in the developing world who grow our food. We all have the power to make trade fairer and hopefully over the next ten years we can encourage even more people to step up their support for Fairtrade."