Hampton Sports and Fitness Centre
COVID-19: Sports update - September 2021
We are currently following step 4 of the government roadmap. We are also following industry guidance and adopting a cautious approach to the reopening of services.
View the step 4 changes that will be taking place in our sport and fitness centres.
Hanworth Road, Hampton, TW12 3HB - Getting here
Email: leisure@richmond.gov.uk
Telephone: 020 3772 2999 (Open daily from 8am to 4pm for bookings)
Join Feel Good Fitness Existing members LBRUT Sports App
The centre currently remains closed
Accessibility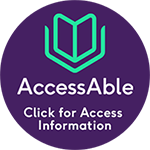 An access guide for Hampton Sports and Fitness Centre is available on AccessAble.