We have either pathside or non-pathside graves at traditional burial areas.
Available at: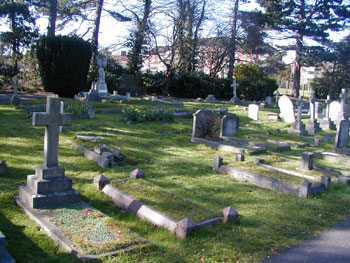 Burials
A grave in a traditional section can be prepared to allow up to two full burials. Some graves in Teddington Cemetery and Twickenham Cemetery will allow up to four full burials. If no further full burials are required, the grave owner may request the burial of up to eight cremated remains in the grave space. A fee (applicable on the date of the burial) is payable for each subsequent interment.
Memorials
There are different types of memorials available, you can have either a headstone/a headstone with kerbs or you may want to plant the grave space.
We recommend waiting a year after a burial before erecting a memorial. The time allows for the grave to settle into the ground naturally and helps to make a memorial more stable and secure.