How to apply to film
Applications to film in the borough should now be made directly via FilmApp.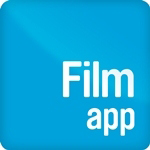 All applications will incur a charge of £10 to be paid by credit or debit card at the point of application.
If you have a shoot at multiple locations over two or more days, please call the Film office on 020 8487 5157 to discuss before you apply.
Before you film
We have put together a guide which details what you need to consider before you apply to film.
This includes information on our fees and charges, insurance, parking and use of electricity on shoots.
Contact
Sue Lewis (Monday to Friday)
Telephone: 020 8487 5157
Mobile phone: 07882 705073
Sarah Hillman (Thursday and Friday)
Telephone: 020 8891 7538
Mobile phone: 07764 614774
Email: filmrichmond@richmond.gov.uk