Ten years of the Tenants' Champion
Date: 15 June 2021
Author: Cllr Jim Millard
Title: Tenants' Champion 2018 - 2021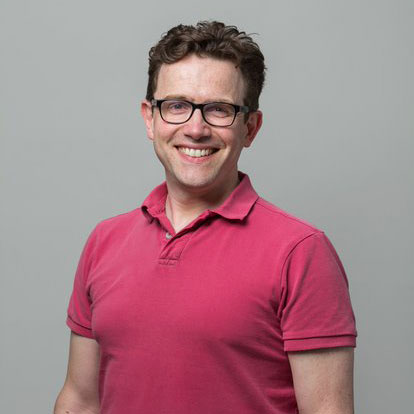 This year marks ten years since Richmond Council first started its Tenants' Champion service. How did the role come about and why do we have a Tenants' Champion?
In 2000, residents living in Richmond's council housing voted to transfer the ownership and running of those homes to a new purpose-built housing association, Richmond Housing Partnership, a step that was becoming increasingly popular across the country. Although from that point no longer directly responsible for running housing services, Richmond Council wanted to continue to be supportive to social housing tenants and leaseholders living in the borough.
With gradual national and local changes to the housing sector, in 2010 the Conservative administration of Richmond Council decided to establish the role of Tenants' Champion, with cross-party support, with the intention that it would give someone for residents to contact if they had long-running, unresolved complaints with their housing association landlord. The Tenant's Champion would take an independent look at the issues and if possible, help mediate a solution.
Since then, the service has become well established as a central part of the way complaints resolution is handled in the borough of Richmond and how housing services are scrutinised and I would like to pay tribute to the work of all my predecessors in the role - the first Tenants' Champion was Lisa Blakemore, who did so much to establish the role in the beginning and build those initial relationships with the housing associations providing homes in our borough.
Lisa was followed by Martin Seymour and then Jane Boulton. Each councillor in turn worked hard to help more and more residents of housing associations in our borough, to maintain and continue to build those relationships with landlords, and to develop structures to help deal with the themes arising out of casework.
For example, in 2012 the Tenants' Champion led a multi-agency conference around the theme of antisocial behaviour that led to the formation of the Tenants' Champion Interagency Forum, that has met twice a year ever since, to foster joint working and build relationships between all the professionals involved in tackling ASB.
In 2014-15 a six-month project brought together multi-agency partners from the Council, housing associations, the NHS, police and the voluntary sector to develop the Mental Health and Housing Information Sharing Protocol and the Hospital Discharge Protocol. These aimed to bring about better joint working. In recent years my team has been working hard with partners to refresh and refine these protocols to ensure they are up-to-date and easy to use for all professionals.
Following my election in 2018, and the return of a Liberal Democrat administration, I became Tenants' Champion and, talking to hundreds of tenants and leaseholders, I found a recurrent theme was that they had often not felt listened to, felt that their housing association landlord had become impersonal and remote, and that they didn't feel involved in decisions affecting them. This seemed to be something that had happened due to national and local changes over time and I felt it was important that we as a council found ways to work with our housing provider partners to change this and make good engagement and listening a priority again.
We undertook a comprehensive review: Leading the way in resident engagement - a Review of Resident Participation Arrangements Across Social Landlords in the Richmond Borough. This was an opportunity to identify and champion areas of best practice, set out our expectations of our housing partners and make commitments on things we would do as a council. The details of this review will be refreshed every year as part of the Tenants' Champion Annual Report.
Following this review, the council's Housing Policy and Performance team and Community Engagement team worked together with TPAS, the tenant engagement experts, to facilitate a series of five working groups with our housing association partners to share and develop best practice and consider how we could innovate around the ways that a non-stock holding council could work together with its housing provider partners to improve resident engagement.
I am pleased to say our housing partners RHP, PA, MTVH and L&Q have shown great commitment to this process and the results include new arrangements for co-funding of improvement projects, support for residents' associations, the agreement of a Resident Participation Charter for Richmond and the instigation of the new Community Ambassador Project. This is a project co-designed with housing association residents to support and enable them to have a say and make a difference to their communities - please contact communityconversations@richmond.gov.uk if you are interested in finding out more!
Through much of this development, an integral part of the Tenants' Champion service has been Penny Dimond, the Tenants' Champion support officer, who came on board in 2012 and has been with the service since then. With a background in Housing and Community Development, Penny's experience, wisdom and judgement has been a great asset to each Tenants' Champion she has worked with and a key part of the successful growth of the service.
So here we are, ten years later. For my part, it's been an honour to take up the baton from the previous Tenants' Champions, to continue to help more and more families each year, to grow and develop the ways that the service benefits residents, housing associations and other partners, to scrutinise and respond to wider themes and now, after three years in the role, it is time for me to pass on the baton once again, as I move on to become the lead member for housing for Richmond Council in the role of Vice Chair of the Adult Social Services, Health and Housing Committee, to the new Tenants' Champion, Cllr Alan Juriansz.
I will continue to take a close interest in the work of the Tenants' Champion service and I would like to thank all the residents who have come to me in that time for what they have taught me about what the priorities are for us to achieve together with our housing provider partners. I wish Cllr Juriansz all the best in his time in the role. I know he will find it very fulfilling, as have I and I'm sure the previous Tenants' Champions before me did, and I look forward to the next ten years!