Feel Good Fitness promotions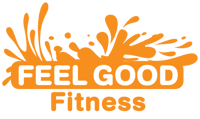 We operate six sports centres, four pools, five gyms and run over 200 fitness classes. We are currently able to accept new members to the following reopened centres:
Shene Sports and Fitness Centre
Teddington Pools and Fitness Centre
Pools on the Park, Richmond
Current offers
Join now and pay nothing until 28 January 2022!
Take advantage of:
10 day money back guarantees on all memberships
Specially tailored programmes for those new to or returning to exercise after lockdown
This offer is valid from 15 November to 31 December 2021. It cannot be used in conjunction with any other offer and can be withdrawn at any time.
A pre-booked membership sales appointment must be made in advance to sign up.
Call us on 020 3772 2999 or enquire using the form to register your details.
Two months free membership
12 months for the price of 10 on Annual Memberships. Joining fee and terms and conditions apply.
Updated: 01 December 2021