Richmond upon Thames has 18 wards. The River Thames runs through the Borough.
Map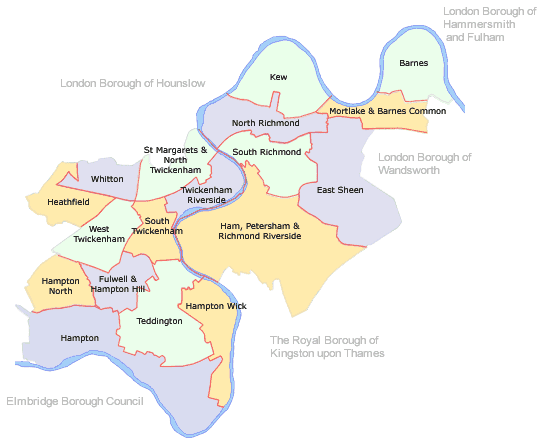 The surrounding boroughs are the London Borough of Hammersmith and Fulham in the North-East, The London Borough of Hounslow to the North-West, the London Borough of Wandsworth to the South-East, the Royal Borough of Kingston upon Thames to the South and the Borough of Elmbridge to the South-West.
Ward boundaries map
You can also view the ward boundaries in the borough by using the Ordnance Survey Election Maps.
To use, zoom in to the area, select 'boundary' and then 'London Borough Wards' to populate the map.