COVID-19: Sports update - March 2021
Following Government guidance, our Sport and Fitness Centres (including pools) are now beginning a phased reopening.
We are currently following the Government's 'Roadmap' for the reopening of our services.
Teddington School, Broom Road, Teddington, TW11 9PJ - Getting here
Email: leisure@richmond.gov.uk
Telephone: 020 3772 2999 (weekdays 8am to 4pm)
Join Feel Good Fitness Existing members LBRUT Sports App
Accessibility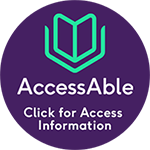 An access guide for Teddington Sports Centre is available on AccessAble.