Whether you're an organisation looking for volunteers, or want to find an opportunity yourself, the new Volunteering service, part of Richmond CVS, can help.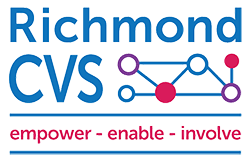 My organisation needs a volunteer
Richmond CVS can help:
Promote your opportunity
Recruit and manage volunteers
Give advice, support and training throughout the process
Find out more about how Richmond CVS can help your organisation with volunteering.
You must register your organisation before advertising posts. Alternatively, get in touch with the team to discuss your requirements.
I want to volunteer
Richmond CVS can help you find an opportunity; view information for volunteers, or contact the team directly.
To keep up to date with new opportunities, you can register your details online.
The Richmond CVS team regularly visit libraries, colleges, community centres etc.
Volunteer with the Council
We sometimes have opportunities to get involved with specific activities at or connected with the Council.
Volunteer with Habitats & Heritage
Habitats & Heritage is a charity that acts for the natural and historic environment in south and west London. They work in the London Boroughs of Richmond upon Thames, Kingston upon Thames, Hounslow, Ealing, Merton and Wandsworth. Their work focuses on preserving and protecting green spaces and biodiversity, promoting sustainability and community development and supporting environmental groups achieve their goals.
For more information about volunteering opportunities, please see the Habitats & Heritage pages.
Get in touch
Richmond CVS contact details: