Teddington Pools and Fitness Centre
COVID-19: Sports update - March 2021
Following Government guidance, our Sport and Fitness Centres (including pools) are now beginning a phased reopening.
We are currently following the Government's 'Roadmap' for the reopening of our services.
Venue details
Teddington Pools and Fitness Centre, Vicarage Road, Teddington TW11 8EZ - Getting here
Email: leisure@richmond.gov.uk
Telephone: 020 3772 2999 (weekdays 8am to 4pm).
View timetables and visiting information.
Join Feel Good Fitness Existing members LBRUT Sports App
Accessibility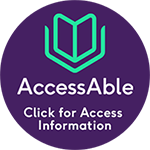 An access guide for Teddington Pools and Fitness Centre is available on AccessAble.