Coaching and volunteer development
COVID-19: Sports update - November 2021
We are currently following step 4 of the government roadmap. We are also following industry guidance and adopting a cautious approach to the reopening of services.
View the step 4 changes that will be taking place in our sport and fitness centres.
For information on coach and volunteer development across the borough and surrounding area, useful information may be found from the following organisations: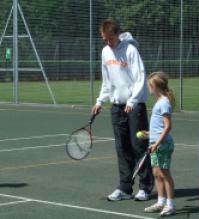 Contact the Sports Development Team
Sports Development Team:
Civic Centre
44 York Street
Twickenham
TW1 3BZ
Telephone: 020 8831 6133
Fax: 020 8891 7904
Email: leisure@richmond.gov.uk
Our office opening hours are Monday to Friday, 9am - 5pm.
Sign up to our Sport in Richmond Newsletter