York House Gardens
Sion Road, Twickenham, TW1 3DD Map
York House Gardens date back to the 17th Century and forms part of the present day civic offices.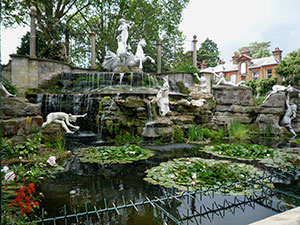 About the park
Many features of the grounds remain from Indian industrialist Sir Ratan Tata's previous ownership, including the sunken lawn to the rear of the house, the sea nymph statuary near the riverside and the restored Japanese garden.
Visiting the park
York House Gardens are locked at night. See parks opening times for information about when the park is accessible.
Twickenham station is nearby, as are the bus routes 33, 110, 290, 490, H22, 267, 281, R68 & R70.