Kilmorey Mausoleum
St Margarets Drive, Twickenham, TW1 1QN Map
Rich in history, the mausoleum is the burial place of Jack Needham the second Earl of Kilmorey, and Priscilla Anne Hoste. It is situated in a conservation site in Twickenham, and maintained by Habitats and Heritage.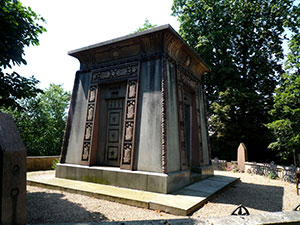 Visiting the park
Kilmorey Mausoleum is externally managed, and the grounds are only open on certain days. Please refer to the Habitats and Heritage website to plan your visit.
The nearest train station is St Margarets, and the area is also served by the bus route H37.