The Current: Mystery and Thriller
Our pick of the best reads in the Mystery and Thriller genre.
Hollow Fires
Samira Ahmed
Safiya Mirza, aspiring journalist, finds herself drawn to the tragic story of a Muslim boy whose life is destroyed after his teacher claimed that his homemade 'jet-pack' was a bomb, bringing him to the attention of police and media and exposing him to a torrent of online abuse. As she tries to track him down she lifts the lid on racism and Islamophobia that seems to thrive online. A gripping and sobering mystery from the writer of the Ms Marvel comics.
ISBN: 9780349003955, Atom: 2022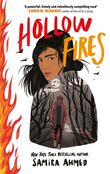 You Can Trust Me
Gina Blaxill
When Alana finds her best friend floating face-down in a pool her quick intervention saves Esme's life. It turns out that Esme had been given a date-rape drug and that the intended victim was probably Alana herself. Determined to track down the people responsible, Alana uncovers a culture of toxic masculinity and entitlement centring on a nearby boys' private school, but in the process unwittingly makes herself a target for the killer. Pacey and full of twists and turns.
ISBN: 9780702312106, Scholastic: 2022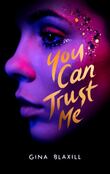 Monochrome
Jamie Costello
A worldwide plague has left people unable to see in colour, causing widespread disaster. Grace is lucky- she seems to be getting some colour vision back. She offers to take part in a research programme to find out the causes of the plague, but something isn't right. Is the programme really trying to help mankind or is something more sinister going on? A dystopian thriller dealing with the consequences of the pursuit of profit at the expense of the planet.
ISBN: 9780349003900, Atom: 2022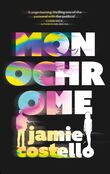 Ready or not
Tracy Darnton
For years Milly shared idyllic holidays in Cornwall with the same close-knit group of families. However the idyll was shattered for ever when one of the group vanished without a trace, leaving everyone else baffled and traumatised. Now the teenagers in the group have returned to Cornwall for one last time to 'find closure'. For Milly this involves making one more effort to find out the fate of the missing girl, an investigation that uncovers some dangerous secrets. Fast-moving and atmospheric.
ISBN: 9781788953313, Little Tiger: 2022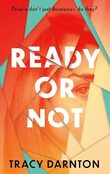 With Fire in Their Blood
Kat Delacorte
The isolated Italian city of Castello is old, crumbling and radiates a strange power. Ruled by a dictator and divided by old feuds, it is still a place where witches are hunted and killed. Into this strange, anachronistic world stumbles a girl from Maine, relocating with her father, who as she begins to find her feet discovers that she possesses something that may put her life in danger.
ISBN: 9780241487624, Penguin: 2022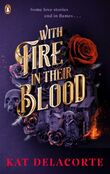 Sil has one year left to live before the supercomputer implanted in her brain kills her. For ten years she has worked for Syntex, using the computer to guide their agents to safety. Now, with time running out, she uncovers shocking evidence that she may be sacrificing her life for a lie. Does she have enough time to put things right? 'Mindwalker' is a fast-paced Sci-fi adventure with excellent worldbuilding that draws you into the story.
ISBN: 9781529392685, Hodder & Stoughton: 2022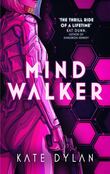 The Eternal Return of Clara Hart
Louise Finch
Spence is having the worst day of his life, again. And Again. And Again. This novel shines an unforgiving light on teenage toxic masculinity in the era of the group chat, as Spence is forced to confront how the actions of his friends, and his own inaction, lead to the devastating events of this never-ending Friday. Consent, complicity, and the importance of solidarity are all examined in this unflinching and painfully believable time-loop drama.
ISBN: 9781915071026, Little Island: 2022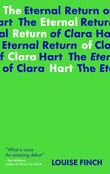 Five Survive
Holly Jackson
In this high-stakes thriller, six friends are stuck on an isolated road in their RV. They were on their way to the beach but soon it's dark and with no phone signal and no-one around to help, its seems that the friends are trapped. When a sniper takes out their tyres and fuel tank, it becomes clear that this was no accident. Someone has secret that the sniper will kill for... Will they all survive the night?
ISBN: 9780755504404, Electric Monkey: 2022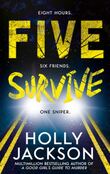 All the Best Liars
Amelia Kahaney
At nine years old Syd, Rain and Brie are inseparable, all hoping for an escape from life on the wrong side of the tracks. But when Brie moves to a better neighbourhood and Rain wins the lottery, their friendship disintegrates. Then a fire destroys Brie's house and leaves one of the girls dead, and things really begin to unravel. This novel has varying timelines and perspectives and shows the intensity of childhood friendship and how money can change people.
ISBN: 9781529510553, Walker: 2022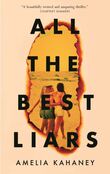 Nothing More to Tell
Karen McManus
Brynn's internship on a true crime show means she can finally investigate the murder of her teacher, Mr Larkin. She is certain that there is more to the story and that the three pupils who discovered him four years ago in the woods know more than they are letting on, even Tripp Talbot, who used to be Brynn's best friend and who she can't help but feel drawn to. But will she uncover the truth, or discover more secrets? A brilliant murder mystery for fans of One of Us is Lying.
ISBN: 9780241473689, Penguin: 2022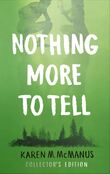 Win Lose Kill Die
Cynthia Murphy
When the Head Girl of prestigious Morton Academy drowned everybody thought it was an accident. Then other contenders for the job start to die too and it is clear that a murderer is on the loose. Who is the killer, and are they connected to a strange cult involving the most high-achieving students? An entertaining murder mystery with plenty of twists and red herrings.
ISBN: 9780702304941, Scholastic: 2022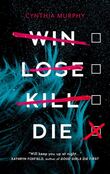 The Revelry
Katherine Webber
Everyone in Ember Grove is desperate to be invited to The Revelry, a glamorous and mysterious annual party where magical things are rumoured to happen. When Bitsy Clark's best friend finds an invitation they decide to gatecrash, even though Bitsy fears what may happen to ininvited guests. Afterwards they find that they have no memory of what happened but their lives seem to change dramatically. Were they cursed at The Revelry? A supernatural thriller that is also a story about female friendship.
ISBN: 9781406388442, Walker: 2022