The library is a great place to do your homework! Pop in for a quiet place to study, a wide range of books and internet access, or take a look at some of the useful online resources you can access from home.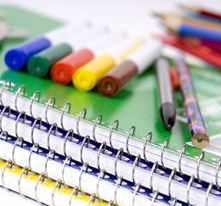 Homework and study websites
Try these links for homework help and advice on improving your study skills:
Britannica Library
Britannica Library is an award-winning resource for children. Access thousands of articles and magazines, images, videos and more. With its junior and student interfaces, library users of all abilities can access comprehensive and interactive e-learning information. With age-appropriate content, readers can access resources that are engaging and safe.
BBC Schools Online
Homework and revision links based upon the national curriculum. The BBC Schools Online is split into pre-school (under 5), primary (ages 4-11), and secondary (ages 11-14) sections. Each area divided into subjects, with revision activities, tests and links to related external websites.
Topmarks
The Topmarks website helps you use the internet effectively for learning. You can browse by subject or search - by keyword or by subject and age group. All sites featured are reviewed by teachers and are based on the requirements of the national curriculum.