Bookstart is the national programme that aims to provide free packs of books for all babies and pre-schoolers. Each pack contains free books to share with your child, as well as helpful advice and other fun resources.
This is how the scheme works in the London Borough of Richmond upon Thames.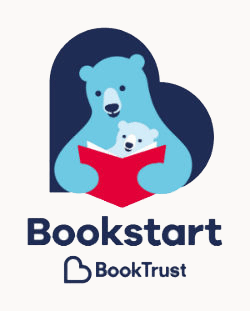 Bookstart Baby Pack
For babies aged 0 to 12 months.
In Richmond these are given by the Health Visitor Team, Children's Centres, Registry Offices and Public Libraries during the baby's first year.
If you have not received a Baby Pack for your baby, please visit your local library and request one.
The Bookstart Baby Pack contains:
Two board books - perfect to enjoy with your baby

Two colourful finger puppets each with a rhyme

A leaflet with tips on sharing rhymes and stories with babies from an early age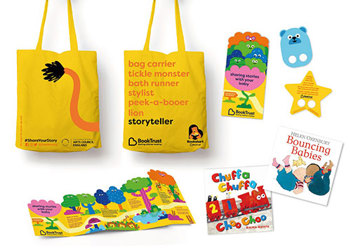 Bookstart Treasure Pack (ending 2022)
For children aged 3 to 4 years.
In Richmond most children will receive their Treasure Pack via their early years setting (for example pre-school playgroup or nursery).
The Bookstart Treasure Pack contains:
A picture book that's fun and rewarding to share with your pre-schooler
Share the Fun - full of top tips and guidance about sharing books and having fun together
More information about Bookstart
Visit the Bookstart website for more information.
If you have any queries on how the scheme works in the London Borough of Richmond upon Thames, contact Evie Loy (Librarian) by email at libraries@richmond.gov.uk