Online Information Library
Most of the electronic reference resources listed below may be used anywhere you have access to the internet: from home, your favourite café or via one of our People's Network computers. To gain access you will need to log in with your Richmond Card or your library card number.
However, Access to Research and Ancestry Library Edition may be accessed from a library computer only.
Access to Research

The Access to Research service give free, walk-in access to a wide range of academic articles and research in public libraries across the UK. 
All content provided is digital and can be accessed from designated library terminals, it is not available through our wi-fi network or by remote access.
Subjects include art, architecture, business, engineering, history, languages, politics, philosophy, mathematics and the sciences.
Ancestry Library Edition

The world's largest online genealogy resource, featuring census data records, historical photos, plus local narratives, oral histories, indexes and other resources.
Access is only available via The People's Network PCs in branch libraries.
BFI Replay
BFI Replay is a free-to-access, digital archive from the British Film Institute (BFI), hosting thousands of digitised videos and television programmes from the collections of the BFI National Archive and partner UK Regions and Nations Films Archives.
Content can be accessed from designated library terminals, and the library wi-fi network. Some of the content may not be suitable for younger viewers, so parents and guardians are advised to exercise their discretion.
Britannica Library

Britannica Library is an award-winning resource for children and adults. 
Access thousands of articles and magazines, images, videos, audio clips, primary sources, maps, research tools, and recommended websites.
Easy to use, and easy to find trusted information.
Gale Databases
Search across three Gale resources, British Library Newspapers, The Times Digital Archive and The Sunday Times Historical Archive, either individually or all at the same time. If you have a card number beginning DXXXX please use upper case when prompted to enter your card number.

British Library Newspapers contains full runs of influential national and regional newspapers representing different political and cultural segments of British society.

The Times Digital Archive from 1785 to 2019. Search over 200 years of this invaluable historical source widely considered to be the world's 'newspaper of record'.

The Sunday Times Digital Archive has more than 800,000 pages of weekly news commentary and analysis from since 1822 covering crime, culture, sports, politics and much more from the last 180 years.
GoCitizen

GoCitizen is an online study resource for candidates preparing for the Life in the UK test or British citizenship test. It provides free unlimited access to hundreds of practice test questions in the same format as the official test, additional interactive learning resources and teaching aids. Create your own account and track your progress.
New Oxford Shakespeare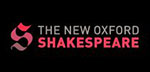 The New Oxford Shakespeare presents an entirely new consideration of all of Shakespeare's works, edited from first principles from the base-texts themselves, and drawing on the latest textual and theatrical scholarship.
NewsBank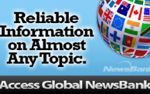 NewsBank holds current and archive editions of all UK national and regional newspapers and selected business journals. Library members will be able to search, save, print and email all articles from NewsBank from any Richmond Library and from home.
Oxford Dictionary of National Biography

The Oxford Dictionary of National Biography contains over 60,000 biographies. It includes the archived versions of thousands of entries as they originally appeared, as well as the most recent additions.
Oxford Dictionaries

Oxford Dictionaries covers Arabic, Chinese, English, French, German, Italian, Portuguese, Russian and Spanish. As well as translation it offers pronunciation tips, phrases and idioms. It has a clever search function allowing the use of characters and text to voice capability. Use the comprehensive guides to grammar and punctuation, and find tips on style and usage to write effectively.
The Oxford Dictionary of Family Names in Britain and Ireland 

The Oxford Dictionary of Family Names in Britain and Ireland is huge new dictionary and the ultimate reference work on family names of the UK, covering English, Scottish, Welsh, Irish, Cornish, and immigrant surnames. It includes every surname that currently has more than 100 bearers, and those that had more than 20 bearers in the 1881 census.
Each entry contains lists of variant spellings of the name, an explanation of its origins (including the etymology), lists of early bearers showing evidence for formation and continuity from the date of formation down to the 19th century, geographical distribution, and, where relevant, genealogical and bibliographical notes, making this a fully comprehensive work on family names.
Oxford English Dictionary

The Oxford English Dictionary (OED) is a comprehensive dictionary of the English language, this online version includes all the words in the print edition as well as new words added regularly with pronunciations and etymology.
Road to IELTS

Road to IELTS Ideal for IELTS preparation: the interactive activities, advice videos, and practice tests are aimed precisely at the challenges you face. This comprehensive and up-to-date service has over 300 interactive activities, advice videos from British Council experts, hints and tips on question types, as well as downloadable practice tests. You will need your library membership card to access this site
Theory Test Pro

Theory Test Pro gives you free unlimited access to all the official questions from the DVSA in the same format as the official test.
It includes an online version of the most up to date Highway Code, realistic hazard perception video simulations as well as access to test banks for car, motorcycle, passenger carry vehicle and heavy goods vehicle categories. Machine translation into over 40 different languages and speech-enabled tests so you can listen to questions. Create your own account and you can track your progress.
Very Short Introductions

Very Short Introductions combine facts, analysis and new ideas to provide comprehensive and highly readable introductions to hundreds of often challenging subjects. Written by expert authors, they are ideal for students and general readers looking to fill gaps in their knowledge.
Updated: 28 November 2023