The borough has 44 primary schools, of which 17 are church schools.
Of those 44, 33 are all-through (ages 4 to 11) primary schools, five are infant schools (ages 4 to 7), five are junior schools (ages 7 to 11), one is a nursery school, and two are free schools.
Find your nearest primary schools Apply for a place at a primary school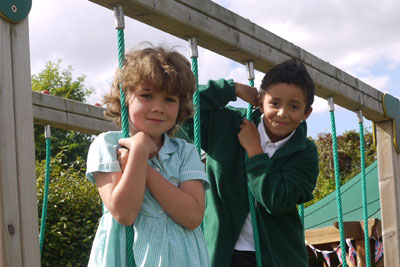 Primary schools in the borough
All but a few children are able to start part-time schooling before reaching the age of 5. Pupils are taught the full range of the National Curriculum and more, preparing them for transfer to secondary school and beyond.
School admissions
Places in Richmond Borough primary schools are highly sought after. If you are thinking of moving into the borough, you are strongly advised to contact the School Admissions Team regarding availability of places before buying or renting a property.
The School Admissions Team can be contacted by telephone on 020 8547 5569 or email richmond.admissions@achievingforchildren.org.uk.
Consultations
Find out more about consultations on primary school expansions.
Updated: 21 December 2021