Richmond upon Thames has a thriving community of small businesses including shops, food and drink outlets and other services that contribute to the unique high streets we have in the borough. Supporting your local businesses will ensure your high street maintains its character and uniqueness.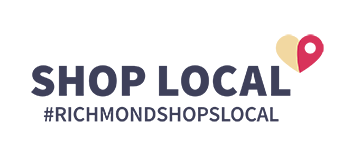 Why Shop Local?
We have seen amazing community spirit during the COVID-19 pandemic and many local businesses were at the heart of this.
The Council is celebrating the amazing contribution of the people who run these businesses by encouraging you to 'Shop Local' and explore the diverse and unique offering of products and services available on their doorsteps.
By shopping locally you can:
Breathe new life into our local economy
Maintain a strong jobs market for local communities
Enjoy a personalised, tailored shopping experience
Support entrepreneurs offering originality to retail and hospitality
Keep local produce alive
Limit you carbon footprint by avoiding travel
Spending money locally, and spending time getting to know your local businesses will ensure we maintain the strong communities and remain resilient as a borough during the on-going uncertainties.
Find out what's on offer on your local high street.
To access special offers from independent local businesses, visit our Richmond Card page.
Do you love your local?
Then let us know! The Council is inviting all residents to share a shout-out to their favourite high street business on social media. Share on Twitter or Instagram using #RichmondShopsLocal
Keep safe while visiting local high streets
If you don't feel comfortable travelling on public transport to central London, Westfield, or your other usual shopping spots – your local high street has everything you need.
Our high streets have been carefully assessed to make them safe for shoppers and compliant with social distancing measures. The Council has put in a number of street measures to make visiting your local high streets safe. Look out for widened pavements, one-way pedestrian routes and extra cycles lanes.
Remember:
Wear a face covering when in a shop or on public transport
Keep your distance – follow signage and guidance from business owners
Wash your hands
Only touch items you are going to buy
Only buy what you need
Pay by card where possible

Updated: 30 September 2021