Volunteering during lockdown
Date: 11 May 2021
Author: Daniela Jacques
Title: Volunteer, Richmond Good Neighbours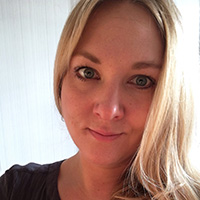 I was fascinated to read that over lockdown more than ten million adults in the UK have volunteered their time in their community, and like me, many for the first time.
Volunteering had been on my to-do list but as a working single mum, I never felt I had enough spare time to properly commit. When COVID-19 struck my new normal was changing and my immediate universe was shrinking. Shopping for myself and my daughter was now the main event of the week!

Perhaps, I could help others with their shopping and it would fit around homeschooling my daughter and remote working. I spoke to Anne who runs Richmond Good Neighbours, a charity already providing key services to the local community by organising shopping, prescription collection and transport for people unable to get out.
Anne paired me with a lovely man just a short walk from home, he needed an ongoing regular shop. In the beginning, I also shopped for people who were unable to organise their supermarket deliveries as slots had become as scarce as toilet rolls!
I was surprised at how good it felt, being able to help, even in a small way. Having something to do and a good excuse to get out was beneficial to my mood and even on occasion, saved my sanity! Meeting new people, such interesting local characters (even if it was from a distance) felt almost clandestine, when even small-scale socialising was effectively banned for most.
Richmond Good Neighbours has organised lots of important work for the vulnerable residents in Richmond during the pandemic. They ensured clients were able to get to hospital appointments and organised trips back and forth for those receiving some of the first vaccinations.
With COVID-19 restrictions preventing visits from family and friends, the social phone calls the charity organise became even more important. For home-bound clients receiving a call, just for a chat and catch-up could really break the monotony.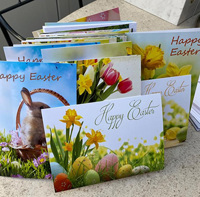 Missed celebrations and special occasions with loved ones has been hard on everyone. Richmond Good Neighbours understood how uplifting special gestures can be; organising deliveries of afternoon teas, Easter eggs, and sixty special meals a week, donated by Cook in East Sheen. At Christmas the pupils at Sheen Mount School donated some amazing gift bags, these were delivered to a hundred clients, brightening up what was a strange and lonely Christmas season.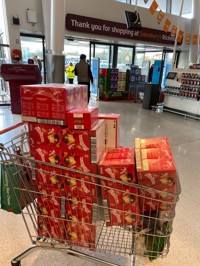 As lockdown is finally starting to ease and we can enjoy some of our old pleasures, the charity is now hard at work organising some much-needed outings after the many months stuck at home. There is an increase in volunteer requests to take clients to social engagements and a visit to the azaleas, now in full bloom, at the Isabella Plantation is in the planning.
Being part of the work Richmond Good Neighbours does has shown me that anyone can make a contribution and help in their community, whatever spare time they have to commit. I, like the other two-thirds of lockdown volunteers questioned, want to continue to volunteer now we step gingerly out of lockdown and into the sunshine.
Updated: 30 November 2021