Walking together to end violence against women and girls
Date: 24 November 2022
Author: Cllr Ben Khosa
Title: White Ribbon Accreditation Champion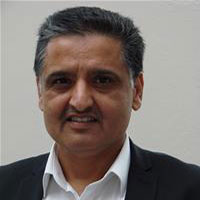 In Richmond upon Thames, we care about ensuring every resident is safe in our community and that means creating an environment where women and girls can feel secure.
At the Council, we are committed to improving women's safety and we recognise that this will not happen by controlling women's behaviour. Every member of our community has a key part to play in ending violence against women and girls (VAWG) and keeping this borough the safest in London.
This Friday, 25 November, is White Ribbon Day also known as the International Day for the Elimination of Violence against Women, which kickstarts the 16 Days of Action against Gender-Based Violence and ends on 10 December. This year's theme is around unity and the campaign calls for the kind of changes we have been introducing to better women's safety in the borough.
Since Richmond Council became a White Ribbon Accredited organisation, we have been working with local organisations and groups to encourage allyship. Our VAWG Strategy prioritises changing behaviours, accessing support and holding perpetrators to account but to be successful we need community engagement. That's why during these 16 Days, we are providing residents the opportunity and skills to fulfil our collective vision for a safer, more inclusive Richmond.
We are delivering training to help residents take action to keep the borough a safe place and feel confident intervening when you see problematic behaviour. These sessions are designed for those living and working in the borough to equip you with knowledge to make a difference.
Violence can occur in any relationship and context so no one should be frozen out from getting the support they need. SignHealth is hosting an event delivered by deaf trainers to encourage understanding of domestic abuse in the deaf community. Access should not be exclusive, so this session is a great opportunity for everyone to learn more about the barriers the deaf community face when engaging with professionals and how to help if you see something suspicious.
Our Community Safety Partnership has been instrumental in supporting vulnerable people. We launched the Richmond Safe Space during the summer which has served residents navigating Richmond town centre on Friday and Saturday, 9pm to 1am and will continue to do so this autumn, thanks to the positive feedback from residents. Night-time economy staff can also take part in training to equip them with the tools to identify and support vulnerable customers to help their patrons to enjoy a safer night out.
To round out the 16 Days of Action on 10 December at the Landmark Arts Centre, we are hosting the last of this year's Torch Walks to continue raising awareness and bring the community together to take a stand against VAWG.
We cannot end violence against women and girls alone, so I encourage everyone to take part whenever and however you can during these 16 days. Together we can change the behaviours and cultures within our society that allows toxic attitudes to take root. Working as a community, we can show the world that Richmond upon Thames stands in solidarity with survivors and VAWG has no place here.
Find out what events are taking place across the borough during the 16 Days of Action.
Updated: 20 December 2022