Reflections on AfC's 2022 SEND Futures Connect Conference
Date: 14 November 2022
Author: Cllr Penny Frost
Title: Chair of the Education and Children's Services Committee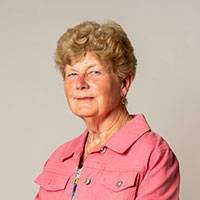 We were delighted to be able to bring together parents, carers and organisations dedicated to supporting children with special educational needs and disabilities at the 2022 SEND Futures Connect Conference.
This year's conference was only the third that Achieving for Children has been able to put on, because the COVID-UK lockdown has been such a profound recent interruption to all our lives, and it has been much missed.
But how splendid it was to attend this year's conference, to work with 350 delegates including practitioners and voluntary organisations, and share ideas and experiences in the welcoming atmosphere of the Twickenham Stoop. From arrival, we were all caught up in the buzz of the participants catching up with colleagues and determined to make the most of the day.
And what a day it was!
The aim of the Conference is to bring together stakeholders from across the SEND system (Education, Health and Care), with parents and carers, to identify priorities for improving outcomes for children and young people with special educational needs and disabilities. 
The scene was set by the welcome addresses, and we could then attend a rich range of workshops to extend participants' professional development: ADHD in girls and women; best practice in early years, co-production; early identification; person-centred planning; help from the voluntary sector; maximising the impact of teaching assistants; oracy education; parent carer support; social and emotional well-being; the role of speech and language and occupational therapy; transition to adult services. It was hard to choose, as each of those workshops was led by experienced professionals who were able to draw on a wealth of experience and research.
We were also lucky enough to hear from two of the highest profile people in the SEND system nationally, Dame Christine Lenehan, Director of the Council for Disabled Children at the National Children's Bureau, and Dr André Imich OBE, SEN and Disability Professional Adviser, Department for Education. They were able to talk us through the national and local challenges and opportunities highlighted in the Department for Education's SEND Green Paper.
It was such a pleasure to be with everyone, and it reminded me of my many years attending the Islington Special Needs Exhibition and the nasen conferences, providing an important opportunity to take our hard-working SENCOs away from the everyday and remind us all of the abundance of help, advice and support which is available for practitioners and parents to help their children achieve the best possible outcomes at school and as they make their transition into adulthood. 
The Conference must have taken a great deal of planning, but it achieved so much – not just in terms of professional development, but the camaraderie of colleagues chatting across the lunch table, or in the queues for the delicious pastries and cookies that kept us going through the day. Well done to all the team who worked on the conference, and I hope that they are already sitting down to plan for 2023!
Updated: 15 November 2022