The future of our high streets
Date: 25 May 2021
Author: Cllr Richard Baker
Title: Spokesperson for Economics and Business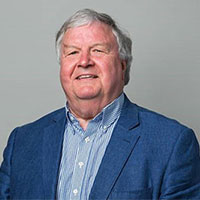 The COVID-19 pandemic has had a significant and detrimental impact on the businesses and shops operating in the borough of Richmond upon Thames and whilst some of these have been short term, there are several longer term challenges that also need to be addressed which are not necessarily as a direct result of the pandemic, but are rather more deep seated. 
These include the growth in online retail, large shopping centres, the dominance of the supermarket chains and changing working practices all undermining or influencing our local independent shops and the high streets and parades which house them.
Government and Council support has been crucial to the future of many of these businesses, and in our borough whilst we have unfortunately seen a number of businesses fail, many of our independent businesses and shops have managed to survive at least to this stage of the pandemic, where lockdown is gradually being eased and business opportunities are slowly evolving once more.
This is not to say that businesses are prospering, but it's hoped that by maintaining the strong local support we saw in the last year, their financial position will improve. Indeed, it is encouraging to see that some of our high streets are seeing start-ups or new businesses move into previously empty shops.
The Council is playing its part in the economic recovery through the provision of 'business support' in the form of the Phoenix Enterprise Programme, a new online 'Richmond Business Hub' and has established Richmond Work Match to support borough residents back into work. We have also partnered with a local trading platform to help local businesses compete online.
But there is a need to establish a longer-term vision for the change and adaptation of the borough's high streets and town centres post-pandemic. Hence this year's Richmond Partnership Conference will focus on this subject and will involve BIDs, town centre associations and businesses. Following this, residents of the borough will have the opportunity to consider the issues of their local High Streets at the Community Conversations.