Electrifying the borough's trade sites
Date: 29 June 2021
Author: Cllr Julia Neden-Watts
Title: Chair of the Environment, Sustainability, Culture and Sports Committee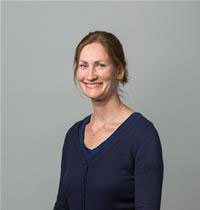 London Climate Action Week was founded in 2019 and is the largest independent climate change event in Europe.
However, it's not just about lauding grand, far-reaching ambitions; it's also about finding practical solutions in our local communities and casting the spotlight on modest initiatives, close to home, where we're adapting aspects of everyday life to be less environmentally damaging.
In 2020, Richmond adopted a Climate Emergency Strategy and action plan, covering key areas that we and our partners have continued to work on: these include energy efficiency, waste management, nature and biodiversity, flood risk and water management and air quality. The latter is of particular interest because many of the sources of poor air quality are also considerable contributors to carbon emissions and the climate and ecological emergency that we are facing. If we can tackle these, we will reap multiple benefits.
A specific example is air pollution from stationary ice cream vans. Part of the charm of a summer's day, the ice cream van is an icon of our landscape. But only two of the 16 street trading sites across the borough have previously had an electricity supply, and the diesel fumes arising as engines chug to keep iced goods frozen are unhealthy and unpleasant - and particularly damaging for the young people who are among the target customers!
We are therefore investing in a network of electrical hook-up points at the remaining 14 trading sites to allow a switch from diesel-power to electric supply - and because we purchase electricity through a renewable-energy framework, this will mean not only better local air quality, but overall lower carbon emissions too.
In chillier months, these locations can be made available for other trading opportunities bringing benefit throughout the year. Electrification of the infrastructure will be followed by an update of licensing terms and conditions, and we will engage with operators to encourage them towards cleaner business activity in the borough.
Find out more about London Climate Action Week.