Get into the saddle this Bike Week
Date: 1 June 2021
Author: Cllr Gareth Richards
Title: Cycling Champion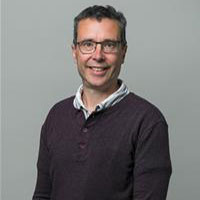 This week is national Bike Week. If you own a bike but either do not ride it or ride it infrequently, now is the time to get it out of the shed, check it and rediscover the benefits and joys of cycling.
Use your bicycle to commute, to go the shops or to just enjoy one of our many green spaces in the borough. Cycling is one of the best ways for people to achieve good health and fitness. By including active travel into your daily routine, you get to where you want to go while improving you physical and mental health. Use the #7daysofcycling hashtag and make bikes part of your future.
If you are ready to try cycling but can't ride a bike or lack confidence on the road the council offers free one-to-one sessions with a trained instructor.
Richmond Council is launching a shared eCargo bike scheme where local businesses and organisations can share the cost of a eCargo bike with others.
If you are not sure if you would like an eCargo bike, we have teamed up with Peddle My Wheels so you can try your bike before you buy.
Why should eCargo bikes be part of your future logistic plans?
eCargo bikes deliver faster speeds in dense urban areas. eCargo bikes can move past stationary traffic, can use bus lanes and benefit from the many separated cycling infrastructure across the borough
eCargo bikes do not need to waste time on finding a parking space. Reducing the walking distance to the destination and lift any fear of parking fines
Shorter trip lengths - as eCargo bikes can take advantage of cycling contra flows, low traffic neighbourhoods and travel through Richmond Park
eCargo bikes are cheaper to purchase and maintain than a delivery van
By switching from a vehicle to a bike you are improving the local air quality in your area with zero NOX, CO2 and particulate emissions released as you travel
To express your interest in the shared bike scheme, contact transportation@richmond.gov.uk by Wednesday 30 June 2021.