Richmond Great Big Green Week
Great Big Green Week is a national week of community action from 10 to 18 June 2023 to tackle climate change and protect nature.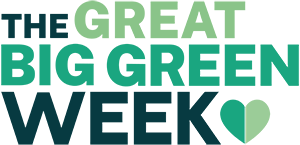 Join a Great Big Green Week event
Thanks to so many incredible community group, school, business, colleague, and resident partners we are delighted to be bringing a wide range of events and activities to the borough this Great Big Green Week.
We have around 40 events on our website with additional events happening around the borough in schools and community areas so keep an eye out for what is happening on social media and local community boards to see how you can get involved.
Our event programme offers you the chance to plant for wildlife and food, litter-pick on paddleboard or foot, learn from experts, try new recycling behaviours, listen to environmental stories, build wildlife habitats, connect mindfully with nature, repair and reuse everyday items, become energy efficient, help clean up our air, build a microscope, chat about climate and enjoy the local environment around us.
Run an event
If you would like to run an event as part of Great Big Green Week, there is still time to do so.
Register your event and we can help you spread the word.
For ideas and inspiration around running events, have a look at last year's Richmond Clean and Green Week events as well as the A-Z of ideas for Great Big Green Week.
Spread the word
Share our event programme and artwork and use #RichmondGBGW to encourage others to join in.
Try a Great New Green Behaviour
Great Big Green Week also provides us with the opportunity to explore new ways we can adapt our behaviours for nature and our climate.
Whether it's planting our food waste, buying second hand, visiting a refill store or renting a cargo bike, share your plans with us via #RichmondGBGW and visit our event programme for more suggestions.
Microgrants
This year we have offered 35 microgrants of between £100 and £250 to support community groups, individuals, schools and businesses to run events promoting positive behaviours around climate change and sustainability for Great Big Green Week. Many of these microgrants have made the events in our event programme possible as well as creating a much longer legacy for our local environment and those who live here.
Thank you again to all those supporting Great Big Green Week, who joined us for one of our community workshops, applied for our microgrants, will be running events and helping create a greener legacy for the borough.
Contact
If you have any questions, email climatechange@richmond.gov.uk.