Community Health and Wellbeing Champions
 Community Health Champions are residents in Richmond upon Thames who help keep people aware, informed and up to date with the information they need for their health and wellbeing.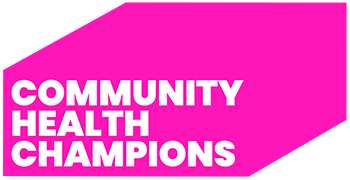 How information is shared
Information can be shared by having conversations, through Facebook or WhatsApp groups, Ms Teams meetings, or any way that suits you. 
By having and sharing clear information, you will empower your friends, family, and community to make informed choices that may save lives. 
Volunteer as a Community Health Champion to help make sure everyone in Richmond upon Thames understands how to look after their health and wellbeing. 
Who can sign up
Anyone who lives in the borough can become a Community Health Champion. You could be a young person, older resident, parent, essential worker, carer etc. You just need to be willing to help share accurate information, attend a monthly meeting, and volunteer at community engagement and health promotion events. 
Training and support
You do not need any previous experience of volunteering or healthcare work as you will be given everything you need to carry out your role effectively by us, our Public Health team, and the NHS.
There is a dedicated Community Health Champion Coordinator who manages the network, and all volunteers will have access to a series of e-learning training courses, helping to support you to promote positive conversations about health and wellbeing. 
Register now
If this sounds like something you would like to do, please register your interest to become a Community Health Champion by completing the quick online form below. It takes under ten minutes to complete.
Once your registration is processed, you will start receiving information.
Volunteer videos
Hear from our Community Health Champions to find out why they signed up to help their community.
Silvia
Rebecca
Nicole
Code of conduct
By signing up, you are agreeing to a code of conduct, which commits you to:
Only circulating information or advice that has come directly from the Council, NHS, or the government
Not making any political statements in respect of the coronavirus arrangements or vaccine
Not debating the merits of the guidance – if someone is incorrect, simply signpost to the correct information. This is to ensure that key messages are not undermined
Not applying personal interpretations to the guidance. If people are in doubt, they can ask for clarification
Not to contact other members on the WhatsApp group directly unless they ask you to
Contact us
Email communityhealthchampions@richmond.gov.uk if you have any questions or require more information about becoming a Community Health Champion.