Ian Butcher's Amazing 3D Collages
1 July - 5 August 2017
A totally unique approach to collage making. Images, manipulated to give high colour and interesting texture, are printed onto matte art paper, then skilfully cut and layered to create fascinating three-dimensional illusions.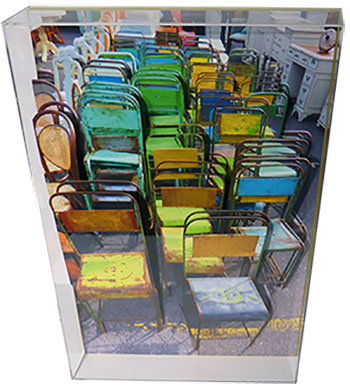 About the exhibition
What at first might appear to be just a simple two-dimensional picture suddenly reveals its complex in-depth structure.
"I seek out charming, bizarre, eye pleasing, awe inspiring subject matter to make my photos before embarking on the immensely pleasurable process of deciding how to achieve my 3D effects."