New Business Support programme to help during pandemic
Release Date: 21 April 2020
A new virtual programme of business support has been launched by Richmond Council and StartUp Richmond, offering practical help on how to build strength and resilience during and after the coronavirus pandemic.
During the next 90 days, StartUp Richmond will deliver free business support to provide practical advice and guidance to help local businesses navigate through the current uncertain times and out the other side. The interactive programme will also serve as a platform to engage local business owners and to help them connect and work with each other.
The support will cover marketing and sales, finance, technology, health and wellbeing, legal, staffing and HR and business resilience.
There will be three web summits, three online workshops, one to one strategic business support sessions and free access to an online portal with a library of over 400 training programmes, available 24/7.
Businesses can sign up for free here.
This follows the launch of a series of grants for local businesses – where 1,872 local businesses are already in the receipt of available grants, totalling £31.5m.
The grants include a £10k grant for those who receive Small Business Rate Relief and a second £25k scheme for those in the retail, leisure and hospitality sector with a rateable value between £15,000 and £51,000 and a grant of £10,000 to eligible businesses with a rateable value of £15,000 and below.
Lead Member for Business, Cllr Geoff Acton, said:
"We are doing all we can to work with local businesses during the pandemic, to monitor the impact of the crisis on their ability to carry on trading and at the same time save jobs.
"Our initial focus has been on getting the grants out and into the bank accounts of those eligible. Our staff have been working day and night to process applications.
"Whilst we continue with this work, we also want businesses to be able to access support to help them with their planning for when this is over.
"This StartUp Richmond programme will help provide access to guidance, information and of course networking with others in the same boat. I'd encourage businesses to take advantage of this free scheme."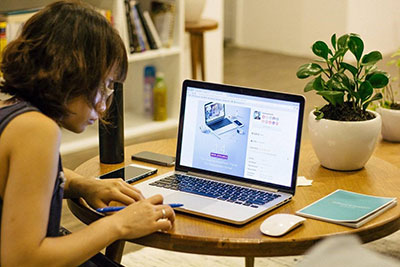 Notes for editors
If you are a journalist and would like further information about this press release, contact Elinor Firth on 020 8487 5159.
Reference: P128/20