Book a gym, swim or group exercise classes using the app
COVID-19: Sports update - November 2021
We are currently following step 4 of the government roadmap. We are also following industry guidance and adopting a cautious approach to the reopening of services.
View the step 4 changes that will be taking place in our sport and fitness centres.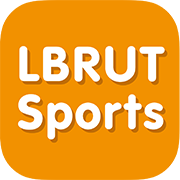 Download the app
Search for "LBRUT Sports" in your app store and enjoy all the benefits that the app offers.

Using the LBRUT App for the first time
If you are new to online bookings, you will need to have registered for an account with us before being able to make an online booking. We will then register you and you can start making online bookings.
Please note that the app can be used to book adult sessions for the registered account holder only.
Bookings can also now be made online via our web booking portal for family swim sessions (but cannot be booked via the LBRUT Sports App). Other group or children only sessions must be placed by phone.
We are currently processing a high number of account requests and it may take up to seven working days for your account to be set up. Until your account is set up you may still call us to make a booking on 020 3772 2999.
How to book
Download our App: LBRUT Sports
Click on the centre where you wish to book a class
Click on My Bookings
Login to your account. You will need to reset your password when you login for the first time
Click on the activity tile you wish to book and check availability. Bookings can be made seven days in advance
Select the session you wish to book
Pay for the activity
Difficulties with booking
We are aware that some customers are experiencing difficulty booking online and via the App due to a bug that appears to have been introduced in IOS 12.4.9 during the November 2020 update. This is affecting iPhone 5s, iPhone 6 and 6 Plus, iPad Air, iPad mini 2 and 3, iPod touch (6th generation). Unfortunately there is no current fix for this as yet. Affected customers are advised to use an alternative device where possible, or call us on 020 3772 2999 to make a booking.
Unpaid bookings
Following an update, from Monday 22 March 2021, if payment is required for a booking this must be made within 20 minutes or else your booking will be cancelled.
If you have any issues with making your payment, please email leisure@richmond.gov.uk.
Waiting lists
Waiting lists have been introduced as follows:
If a session is full, a customer can book onto the waiting list. No payment will required at this point

When a space becomes available, an email will be sent to everyone on the waiting list

The space is then available to be booked on a first come, first served basis. Payment is also then required to secure the space.
Reset a password
Passwords can be reset via the App by clicking on "Reset Password" on the login section of the "My Bookings" tab. You will receive an email with instructions to reset your password. Once changed this will be confirmed by email. Please note that you will need to reset your password when you login for the first time. If you do not receive an email, please email leisure@richmond.gov.uk or call us on 020 3772 2999 to confirm we have your correct email address.
Further information
Before your exercise session
Please do not turn up more than 10 minutes before your session time
Come to the centre 'swim or work out ready'
Leave promptly at the end of your session
Gym session information
You will need to have completed a Pre-Exercise Questionnaire and attended an induction session prior to booking any gym session. If you haven't, please contact us at leisure@richmond.gov.uk.
Gym inductions are compulsory and include a tour and demonstration of how to safely use each piece of equipment.
Gym sessions do not need to be pre-booked.
Class sizes
Each class will show how many spaces are available for that session. This is indicated by a grey bar underneath the class time. This shows how many spaces are available and how many attendees the class can have.
Cancel a booking
Non-member 'pay as you go' bookings
Due to limited spaces, if you are unable to attend your booking please notify us on 020 3772 2999 so that someone else can book.
You will receive a refund in the form of a voucher if more than 24 hours notice is given.
All cancellation requests under 24 hours' notice are non-refundable.
Direct Debit and Annual Member bookings
Due to limited spaces, if you are unable to attend your booking please cancel via the app or website up to two hours before the booking.
Get a refund
Refunds will be available providing you have cancelled within the required time frame. This will be given in the form of a voucher. You can then re-book another session by using this voucher. This voucher can be used online, on the App or over the phone on 020 3772 2999.
Contact us
Email: leisure@richmond.gov.uk
Telephone: 020 3772 2999
Updated: 03 November 2021