The Current: Relationships
Our pick of the best reads in the Relationships genre.
We are All Constellations
Amy Beashel
Since her Mum died in a fire Iris has tried to be strong. She is just about holding it together until she discovers that everything she had been told about her Mum's death was a lie, which pushes her towards a total emotional meltdown. A new friendship seems to offer hope, but is her new friend actually doing her more harm than good? Messy relationships and raw emotions abound in this story about dealing with grief.
ISBN: 9780861540655, Rock the Boat: 2022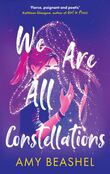 Lark and Kasim Start a Revolution
Kacen Callender
Lark is really keen to boost their social media profile so when old friend Kasim accidentally drops a bombshell in a tweet on Lark's account and it goes viral, Lark is happy to claim that they wrote it. Unfortunately the new-found attention brings its own problems and Lark struggles to sustain the lie that they wrote the tweet. With a Non-binary and Neurodivergent main character, this is an upbeat story about accepting that life and love can be messy.
ISBN: 9780571375875, Faber: 2022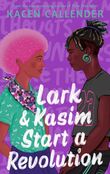 Things I Know
Helena Close
Saoirse is desperate to pass her exams and get away from her small and claustrophobic village. Then everything goes horribly wrong: her boyfriend commits suicide and everyone in the community blames Saoirse. Crushed by grief and the feeling that she may have contributed to his death, she is soon spiralling into depression. Help is at hand, but the journey to eventual recovery is traumatic. A believable and insightful look at one woman's struggle with her mental health.
ISBN: 9781915071033, Little Island: 2022
The Bones of Me
Kel Duckhouse
Molly dreams of being a boxer like her older brother, Denny. But when he goes missing from the East London council estate where they live, she is forced to carry on practising without him. Denny has been accused of a crime that Molly is certain he didn't commit, so she searches for her brother to prove his innocence. Will she find him before the police do? A hard-hitting novel in verse and prose that shows the power of family.
ISBN: 9781914343032, Flying Eye: 2022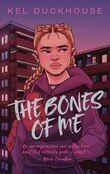 Inside the walls of the special school, Eucalyptus, is a haven where Bitter can focus solely on her art. Outside the school walls, activists protest the injustices faced by residents of the town of Lucille. Bitter wants to remain safe inside Eucalyptus, but her friends can't resist fighting for what they believe in. In this novel with elements of magical realism, Bitter is split between her art studio and the draw of the streets. Can she support her friends whilst staying true to herself?
ISBN: 9780571371198, Faber: 2022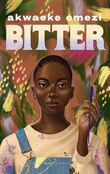 Gay Club!
Simon James Green
When the chance to be elected President of the LGBTQ+ club comes up at school Barney reckons that he is a shoo-in. Unfortunately some last-minute skulduggery results in the vote being thrown open to the entire school, where Barney is not nearly so popular, and he knows that some serious campaigning will be needed if he is to win. How far (and low) is he prepared to go to become President? A hilarious read with a great cast of characters.
ISBN: 9780702313677, Scholastic: 2022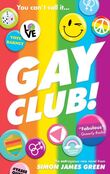 This is Not the End
Molly Morris
Risk-averse Hugh watches in horror as a girl climbs the side of a building and then falls off, smashing her head on the pavement below. Shock quickly turns to astonishment when he sees her broken body mend itself in front of his eyes. It turns out that the girl cannot die, something Hugh devoutly wishes for. Can she teach him how to be indestructible like her? Or will she help him to come to terms with his own mortality?
ISBN: 9781913696214, Chicken House: 2022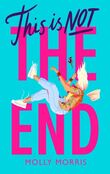 Why is Nobody Laughing?
Yasmin Rahman
Ibrahim would love to be a comedian but he has a lot to contend with, looking after first-generation immigrant parents who speak no English and hiding his ambition from their disapproval. Everything comes to a head when he is overwhelmed by a crippling panic attack at his first stand-up gig. Luckily Ibrahim is not alone, and his best friend and a mysterious girl help him to face up to and deal with the problems that threaten him.
ISBN: 9781471411342, Hot Key: 2022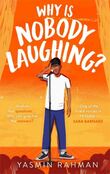 Cassie is outraged when an anonymous student post about sexual assault is ignored by her prestigious school. When a local forest is under threat too, Cassie and her friends decide they can't sit back and do nothing. Without the support of her school or parents, can Cassie make a difference? This novel is written in verse and depicts brave activists standing up for what they believe in even when everyone is against them. A quick read that packs a powerful punch.
ISBN: 9781913101749, Guppy Books: 2022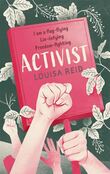 Friends Like These
Meg Rosoff
1982. When Beth arrives in New York to be an intern on a newspaper she finds a sweltering city full of seemingly hostile people and a cockroach- infested flat. Things start to improve when she meets her fellow interns and soon friendships are formed and things begin to get interesting. But do her new-found friends really have her best interests at heart? A story about intense friendships and finding your own way in the world, with a strongly evocative setting.
ISBN: 9781526646118, Bloomsbury: 2022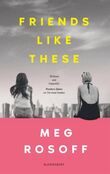 This Place is Still Beautiful
Xixi Tian
How would you react if you found racist graffiti painted on your garage door? Annalie is inclined to try and forget it and move on, focussing on the things she loves about their town, but her sister is incandescent and wants to confront the racism head-on, not caring about the consequences. Their different approaches inevitably bring the two sisters into conflict with each other. Romance and family relationships also feature in this thoughtful story about racism in small-town America.
ISBN: 9780241532614, Penguin: 2022