The Current - Supernatural and horror
Our pick of the best reads in the Supernatural and horror genre.
Ariel meets Joe and romance seems to be in the air. But something is wrong; when she meets him again Joe has no memory of her. Things quickly get stranger as it becomes apparent that he is stuck endlessly repeating the same day over and over again. They try to break the cycle and find themselves uncovering a trail that leads to murder and heartbreak. An unusual blend of romance and mystery, seen from the points of view of both Joe and Ariel.
ISBN: 9780241481875, Penguin: 2022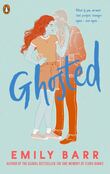 Two girls go to spend the summer with their ornithologist father and his new family on a tiny island in the Atlantic which is dominated by an abandoned lighthouse. Their initial disgust at having to spend the summer in a place with no internet turns to unease as they learn of the lighthouse's tragic past and then, as increasingly disturbing things begin to happen around them, to fear. Is the lighthouse about to claim its next victims? Fast-moving horror.
ISBN: 9781788951517, Stripes: 2022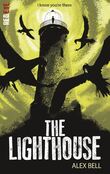 The Drowning Summer
Christine Lynn Herman
The spirits of the dead are rising from the sea and threatening to overrun the little Long Island town of Cliffside. The key to stopping them lies in solving the mystery of who murdered three local teenagers six years ago, and as the danger grows a trainee medium and her former best friend put aside past differences and unite to save the town. A gentle supernatural mystery with a dash of romance.
ISBN: 9781789098594, Titan Books: 2022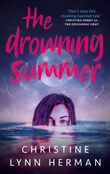 The Honeys are a group of wealthy, glossy girls who spend every summer at a prestigious Summer Academy. Mars' sister Caroline was one of them, seemingly perfect too until the night that she went berserk and tried to kill Mars before dying herself. Convinced that the Honeys are in some way responsible for his sister's death, Mars takes Caroline's place at the Academy. He soon discovers unexpected horrors lurking among the trees. Unsettling mystery with a gender fluid main character.
ISBN: 9780702316098, Scholastic: 2022
Secrets So Deep
Ginny Myers Sain
Whisper Cove is a strange place, where people say that you can hear the ghosts of the drowned calling through the fog that rolls off the sea. Twelve years ago Avril's mother died there and Avril only just escaped with her life. Now she has returned to the Cove, determined to try to reconnect with her mother and find out what really happened twelve years before. An atmospheric and haunting paranormal thriller.
ISBN: 9780008494902, Electric Monkey: 2022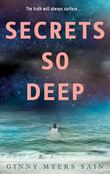 Sixteen Souls
Rosie Talbot
York is one of the most haunted cities in Europe, which makes it a living nightmare for reluctant teenage-seer Charlie Frith. But some out of the city's most famous ghosts are vanishing and, after one of Charlie's friends disappears, he is determined to solve the mystery of who, or what, is behind it. Combining genuinely scary ghostly encounters with heart-warming queer romance, this brilliant thriller also has plenty of hilarious moments, especially when ancient ghosts collide with thoroughly modern teens.
ISBN: 9780702325328, Scholastic: 2022