The Current: Fantasy
Our pick of the best reads in the Fantasy genre.
When Women Were Dragons
Kelly Barnhill
A unique premise is brilliantly brought to life in this exhilarating tale of female empowerment. The Mass Dragoning of 1955, when hundreds of thousands of wives and mothers stepped out of their skin and into the skies, is told to us through the recollections of Alex Green, only eight years old when the world changes. This is a story about dragons but also of love, libraries, science and women; mothers, daughters and sisters whose power can no longer be contained.
ISBN: 9781471412196, Hot Key: 2022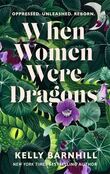 ​Waking the Witch​
Rachel Burge​
Ivy has never known who her mother was or why she was abandoned as a baby but, after years of searching for answers, she is beginning to realise that these secrets might have been the only thing keeping her safe. When she decides to confront her past by travelling to the remote Welsh island of her birth, with her charismatic co-worker Tom in tow, she finds herself pulled into a world of Arthurian folklore, Welsh mythology and horrifying creatures of ancient legend.
ISBN: 9781471411083, Hot Key: 2022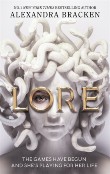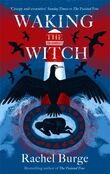 Princess of Souls
Alexandra Christo
Selestra is a young witch, groomed to serve her King and in the fullness of time to take her mother's place as the King's Witch, stealing souls to keep him immortal. But fate seems to have other plans. When Selestra uses her powers to predict a young soldier's future she sees not just his death but her own, too. Her only chance of survival lies in working with the soldier to defy the prediction and escape the clutches of the King.
ISBN: 9781471411991, Hot Key: 2022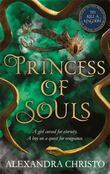 The Boy Lost in the Maze
Joseph Coelho
Theo's dad left when he was ten. Now, seven years later, he wants to track him down again, a task that turns out to be more complicated than he expected. Evocatively illustrated and told in verse, the story of Theo's search unfolds in parallel with the Ancient Greek tale of Theseus and his hunt in the labyrinth for the Minotaur. A unique story about becoming a man from the current Children's Laureate.
ISBN: 9781913074333, Otter-Barry Books: 2022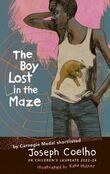 Signa Farrow can't seem to die. Whilst everyone around her seems to meet an untimely end, Signa has yet to be claimed by Death, much to both of their confusion. After her latest guardian dies, she arrives at Hawthorne Manor, home to collection of unusual characters, alive and dead. With Death's assistance, she is determined to solve the mystery of her immortality and unearth family secrets in this mysterious, romantic and enchantingly gothic tale.
ISBN: 9781529367119, Hodder & Stoughton: 2022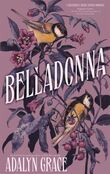 Blade of Secrets
Tricia Levenseller
Ziva is a blacksmith with a difference, able not just to forge metal but to imbue her creations with magic. When a powerful warlord commissions her to make a sword that will steal people's secrets, she realises that whoever owns the weapon will be unstoppable, so takes it and flees with a motley band of helpers, determined to find a place to hide the sword. However nowhere is safe if you have a sword that could bring down kingdoms.
ISBN: 9781782693642, Pushkin: 2022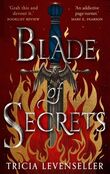 Her Dark Wings
Melinda Salisbury
The horrifying monsters of Greek mythology meet the horrific pain of teenage heartbreak in this powerful reimagining of the myth of Persephone. Completely devastated after the loss of her best friend, Corey finds herself adopted by the mythical Furies and struggling to survive in Hades' bleak and barren underworld. Caught between her desire to return home and her newly formed sisterhood with Medusa, Alecto and Tisiphone, Corey must decide where she truly belongs, as a dark power begins to grow within her.
ISBN: 9781788452137, David Fickling Books: 2022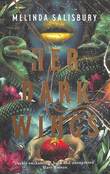 The Bone Spindle
Leslie Vedder
A rip-roaring fantasy adventure based on a gender-flipped Sleeping Beauty as two treasure hunters set out to find riches and instead find themselves caught up in an ancient curse after one pricks her finger on a spindle. Now they have to free a sleeping prince while dodging all manner of perils, including a murderous band of Witch Hunters. Wisecracking characters, loads of action and not a little romance make for a readable and exciting fantasy.
ISBN: 9781444966145, Hodder: 2022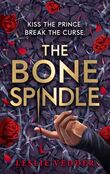 Blood to Poison
Mary Watson
Savannah is angry with everyone and everything, and as time passes her rages get worse. She knows that she is the victim of an ancient curse and that left unchecked the fury will consume her and drive her to an early grave. There are people in her South African community who can use magic to help her, but will they intervene in time? Drawing on South African history, this is a fantasy thriller grounded in real life.
ISBN: 9781526619174, Bloomsbury: 2022
op