Hopster is a safe, advertisement free app, where your children can learn through stories. Richmond Libraries are able to offer free access to Hopster to a limited number of our members. 
Watch a demonstration video:
Request your free code
Go to the library catalogue and select Make a Stock Suggestion. To get your free code, log in to your library account, and select Hopster Voucher Request from the dropdown menu under Purpose of Request at the bottom of the page.
Your code will be emailed to you, therefore you do not need to change the pickup location.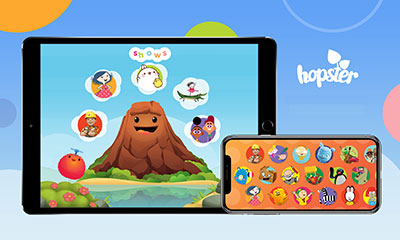 Updated: 09 February 2021