Cover Story: Thriller
Here are our librarians' picks:
Before he left, Ambers's dad taught her The Rules, especially 'trust no one', and showed her how to look after herself. So when he writes to say that he is coming to get her Amber knows exactly what to do. She runs. Because her dad is very bad news indeed. A fast-moving and addictive thriller.
ISBN 9781788952149 - Little Tiger: 2020 ebook available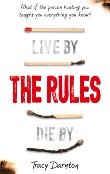 Are You Watching?
Vincent Ralph
Jess' mother was the first victim of a serial killer nicknamed the Magpie Man. Ten years have passed and the killer is still free. So when Jess is offered a place on an online reality show she thinks that she may be able to use the exposure to remind people about the Magpie Man and hopefully get some clues to his identity. But is she putting her own life in danger? A twisting, fast-moving mystery.
ISBN 9780241367421 Penguin: 2020 ebook available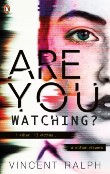 Updated: 16 November 2020