Cover Story: Sci-Fi
Here are our librarians' picks:
The Infinite
Patience Agbabi
Elle goes to a unique School where all the pupils have 'The Gift' which enables them to leap through time. She has been preparing for her first proper Leap, on a school trip to the year 2048, when out of the blue she gets a text from the future. Somebody in 2048 is in trouble and is asking her for help. Elle soon finds herself in a race to save the world she knows from disaster. A gripping and unusual adventure with great characters.
ISBN 9781786899651 Canongate: 2020 ebook available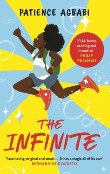 Troofriend
Kirsty Applebaum
Ivy is an android Troofriend, bought by Sarah's busy mother to keep Sarah company at weekends when her best friend is away. Although initially unimpressed, Sarah soon realises the benefit of having a top-of-the range android to do things for her and finds herself becoming the centre of attention at school. Then Ivy starts showing human emotions, lying and stealing, and Sarah is in danger of losing her other friends. A clever, thought-provoking futuristic story about the meaning of true friendship.
ISBN 9781788003476 Nosy Crow: 2020 ebook available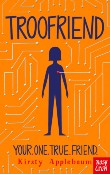 Small Town Hero
Patrick Neate
Since Gabe's father died in a car accident his world has got really strange. The grief at losing his dad is bad enough, but he also seems to have developed the ability to create a different reality just by imagining it. The truth about what is happening to him seems to lie with his mysterious and long-lost Uncle Jesse and a puzzling online game. An unusual mix of gritty real issues with weird science.
ISBN 9781783449675 Anderson Press: 2020 ebook available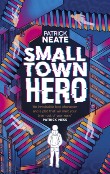 Updated: 16 November 2020