Cover Story: Relationships
Here are our librarians' picks:
Fig Swims the World
Lou Abercrombie
Fig resents the control her ambitious mother has over her so makes a New Year's resolution to swim the world. The only trouble is, she can't swim!  
Keeping her plans secret Fig perseveringly learns to swim. With support from her friend and a group at the local swimming club she begins an adventure, travelling the world to take part in twenty challenging open water swims. A heart-warming story of determination and overcoming your fears.
ISBN 9781788951531 - Stripes: 2019 - e-book available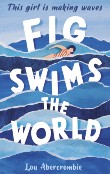 What Stars are Made of
Sarah Allen
Libby is a bright, hardworking twelve-year-old with Turner syndrome but there are some things she finds very difficult, like staying calm and making friends. When she hears that her older sister Nonny has financial problems Libby secretly commits to try to win a prestigious science competition so she can give Nonny the prize money. As she researches the work of astro-scientist Cecelia Payne who discovered what stars are made of Libby also finds out the value of kindness and friendship.
ISBN 9780241427965 - Puffin: 2020 - e-book available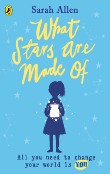 Sofa Surfer
Malcolm Duffy
How far would you go to help someone you hardly know? Tyler barely knows Spider, a quirky tattooed girl that he met at the pool, but there is something about her that he finds fascinating. When he realises that she is homeless and friendless he decides to help her out but soon finds that he risks falling out with his parents and losing his new girlfriend. Is Spider worth it? A fast-moving story about friendship that is also an insightful look at homelessness.
ISBN 9781786697677 - Zephyr: 2020 e-book available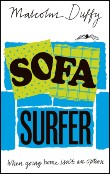 Ross has recently been diagnosed with a rare form of eye cancer, and although he just wants to be a normal student like anyone else, his friends and teachers are unsure of how to react to the news. Bursting with humour, author Rob Harrell, on whose own real-life experiences Wink is loosely based, turns a serious and upsetting subject into a hilarious celebration of friendship, as a motley crew of people help Ross survive school with only one eye open. 
ISBN 9781471409141 - Hot Key: 2020 e-book available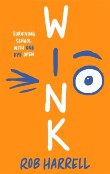 You Should See Me in a Crown
Leah Johnson
Liz is about to leave High School and has a lot of decisions to make. She has always felt like a misfit and now faces a series of challenges, from prejudice and family issues to her own mental health as she tries to decide what kind of person she wants to become. Will the new girl at school help or hinder her on this journey? Dealing with some serious issues, this book is still a fun read with likeable characters.
ISBN 9780702304323 - Scholastic: 2020 ebook available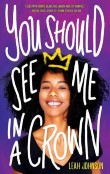 Lily is relentlessly bullied at school, even by her former best friend. At home she hides her problems from her parents and finds comfort being with her loving and creative mother. But her mother is hiding secrets too, and rarely leaves the house. After Lily suffers a particularly vicious attack her father takes Lily to train at the boxing gym, where she discovers she has an inner strength that helps her to confront her fears. A moving story of resilience and determination told in verse.
ISBN 9781913101022 - Guppy Books: 2019 ebook available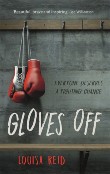 Hello Now
Jenny Valentine
Lonely and lost in a dull seaside town, Jude is immediately drawn to a charismatic boy who moves in across the street. Novo is no ordinary boy, however, but a time-traveller who never stays anywhere long enough to form emotional attachments. Can Jude make him stay? Or is the sacrifice of his freedom too high a price to pay? A unique romantic fantasy.
ISBN 9780007466498 - HarperCollins: 2020 ebook available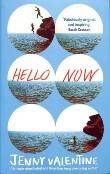 Turtle Boy
M Evan Wolkenstein
Will's chin hasn't developed properly. The Doctor says that he can fix it but for now Will has to put up with constant teasing that has left him cripplingly self-conscious and desperate to avoid other people. Then along comes RJ, a seriously ill boy who can't complete his bucket list on his own. As he helps RJ out Will is dragged out of his comfort zone and begins to blossom. A heart-warming story about overcoming adversity and finding your feet.
ISBN 9781474981385 - Usborne: 2020 ebook available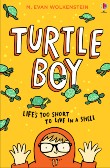 Updated: 16 November 2020