Cover Story: Mystery
Here are our librarians' picks:
Things the Eye can't See
Penny Joelson
Out of the blue Libby's class mate Charlie gave her a mysterious note to deliver. Now Charlie has disappeared. Libby is convinced that he is in trouble and sets out to find him, aided by her trusty guide dog and her best friend Kyle. Dangers lie ahead and Libby must convince her over-protective parents to let her go. A fast-moving mystery with an unusual main character.
ISBN 9781405294911 - Electric Monkey: 2020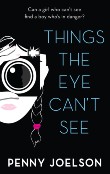 Splinters of Scarlet
Emily Bain Murphy
Marit thought she was stuck in the orphanage for ever. Then a chance comes up to go and work as a seamstress for the wealthy Vestergaard family and she seizes it with both hands, aided by a sprinkling of magic. Marit is convinced that the Vestergaards had something to do with the death of her father and infiltrating their household will enable her to discover the truth. Rich meets poor in an intriguing mystery with some magic thrown in.
ISBN 9781782692607 - Pushkin: 2020 ebook available
Snowflake AZ
Marcus Sedgwick
Searching for his missing stepbrother, Ash travels to the high-altitude town of Snowflake, Arizona, and meets a community whose members all claim to suffer from environmentally caused illnesses. Ash, who suffers from a chronic illness of his own, comes to realise that like the residents of snowflake, the planet on which we live and rely is sick too, and that climate change may be a symptom. A philosophical and questioning read about our increasingly strained relationship with planet Earth.
ISBN 9781788542340 - Zephyr: 2019 ebook available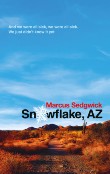 Updated: 16 November 2020