Cover Story: Humour
Here are our librarians' picks:
Morgan Charmley, Teen Witch
Katy Birchall
What would you do if you could perform actual magic and were just about to start at a new school? Would you use your powers to gain popularity, put a curse on the school bullies or even to find romance? This is the question facing 13 year-old witch Morgan. Will she be able to keep her spell-casting powers under control in order to fit in with the 'normal' kids, or will things soon turn to chaos? The hilarious first instalment in a new series.  
ISBNT 9781407196497 - Scholastic: 2019 ebook available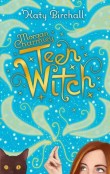 They Say I'm Pretty Funny for a Girl
Rebecca Elliott
Haylah dreams of being a stand-up comedian and has a reputation for making her classmates laugh. After seeing handsome senior student Leo performing a comedy routine at the school talent show she develops a serious crush on him and jumps at the chance to help write jokes for his routine. Ignoring warnings that he might be using her she jeopardises other friendships until she develops the confidence to be herself. 
ISBN 9780241374627 - Penguin: 2020 ebook available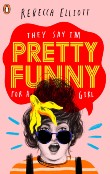 That Time I got Kidnapped
Tom Mitchell
Jacob couldn't believe his luck when he won an all-expenses paid trip to Hollywood to be an extra in a new Marvel film. Armed with his sister's sparkly pink suitcase and a list of things never to do (including missing connecting planes) he boarded the flight from England to Chicago, where – you guessed – he missed his connecting flight! Desperate to reach Hollywood on time he starts a scary but hilarious Greyhound Bus trip with runaway Jennifer, pursued by the police.
ISBN 9780008292263 - HarperCollins: 2020 ebook available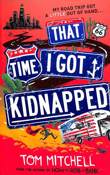 Updated: 17 November 2020