Cover Story: Horror and the supernatural
Here are our librarians' picks:
Frances has every right to be furious. First she was killed in a freak tsunami. Now a century later she finds that she is a ghost trapped in her old home, which has been turned into a tourist attraction with endless strangers traipsing through. Some of these visitors seem to be taking rather an unhealthy interest in her, too. How can she escape their clutches and get free from her supernatural prison? Her fury may hold the key.
ISBN 9780008295325 - HarperCollins: 2020 ebook available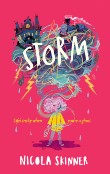 Inchtinn: Island of Shadows
Danny Weston
Noah and his adoptive mum Millicent, a bestselling author, travel to Inchtinn, a remote island in Scotland, to find inspiration following the death of Noah's dad. Remote and lonely Inchtinn, which means 'Island of the Sick', is home to an abandoned 400-year-old leper hospital with a dark secret of its own. Surrounded by ghosts and rumours of unpleasant deaths, Noah discovers the sinister stirrings of dark shadows at every turn. A creepy, haunting mystery. 
ISBN 9781912979059 - UCLan publishing: 2019 ebook available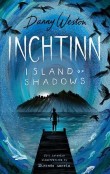 Updated: 16 November 2020