Cover Story: Historical
Here are our librarians' picks:
Summerland
Lucy Adlington
The year is 1946 and fifteen-year-old Brigitta, a Jewish refugee from Austria, arrives in Britain. Her destination is Summerland Hall, a place recommended by her mother, but with ghosts from the past lingering around every corner, it does not turn out to be the place of safety she expected. Bitter recriminations and resentments remain at Summerland even after the fighting has stopped, and as she is forced to confront them Brigitta's own secret is finally revealed. An emotional and ultimately hope-filled story. 
ISBN 9781471408274 Hot Key: 2019 ebook available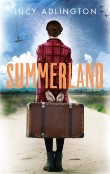 The Short Knife
Elen Caldecott
The year 454. The Romans have gone. The Saxons are moving in to take their place, shoving the Britons aside, and Britain is sliding into chaos. When Saxons destroy her farm and injure her father 13 year-old Mai is forced to flee with the family to the hills. But the Britons who live there, and should be their allies, turn out to be anything but. Mai will need all her wits and strength to keep her family safe.
ISBN 9781783449798 Anderson Press: 2020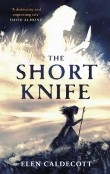 The Last Paper Crane
Kerry Drewery
Set in Japan in both 1945 and 2018, this is a tale that spans generations. Mizuki's grandfather, who was in Hiroshima in 1945, tells Mizuki about the moment the nuclear bomb landed on his city and of the devastating aftermath, events which still cause him profound distress many years later. Interspersed with lyrical verse and beautiful illustrations, this is the heart-breaking, but most importantly hopeful, story of one young man's struggle for survival against the odds. 
ISBN 9781471408472 Hot Key: 2020 ebook available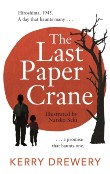 Invisible in a Bright Light
Sally Gardner
An intriguing fantasy fairy-tale set in 1870 in the opulent world of a Royal Opera House, resplendent with glittering chandeliers and hidden secrets. Celeste wakes up in a costume basket backstage after a confusing and vivid dream to find that she is mistaken for someone else. Slowly she realises that she has become a player in a surreal fantasy game called The Reckoning, in which she must unravel clues to enable sleepers to progress to the next level.
ISBN 9781786695239 Zephyr: 2019 ebook available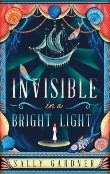 The Enigma Game
Elizabeth Wein
1940.A small village in Scotland in the darkest days of the Second World War. Three very different young people are brought together by an astonishing discovery that might turn the tide of the war in Britain's favour. But they each have their own reasons to keep the discovery to themselves. Will they give up their prize if it puts their lives in greater risk? An exciting and evocative thriller.
ISBN 9781526601650 Bloomsbury: 2020 ebook available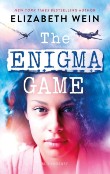 Updated: 16 November 2020