Cover Story: Friendship
Here are our librarians' picks:
Song Beneath the Tides
Beverley Birch
When Ally goes on holiday in East Africa a local boy shows her that away from the beaches and tourist hotels there is a thriving community and a rich history. She also discovers that greedy developers are trampling on local traditions as they rush to attract more tourists. She wants to help the local people, but how? An enthralling adventure which takes a fresh look at a less familiar part of the world.
ISBN 9781913101077 - Guppy Books: 2020 ebook available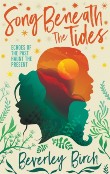 What Magic is this?
Holly Bourne
It is the night of the Super Blood Wolf Moon and three friends gather for a sleepover like no other, determined to summon up powerful magic that will solve all their problems.  In fact what they discover about themselves and each other as the night goes on turns out to be much more powerful than magic. This is a short, funny and insightful story about friendship and believing in yourself.
ISBN 9781781128855 - Barrington Stoke: 2019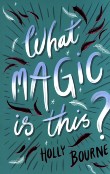 Asking for a Friend
Kate Mallinder
As exams loom, three friends go away on a break that is supposedly about studying but is more about getting away from their problems. They soon find that they have taken the problems with them. Can they help each other to confront and deal with what faces them? Serious yet uplifting, this is told from the point of view of three very different characters as they deal with issues ranging from mental illness, loss and anxieties about exams and social media.
ISBN 9781913102296 - Firefly: 2020 ebook available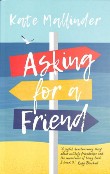 Updated: 16 November 2020