Cover Story: Fantasy
Here are our librarians' picks:
Girls Made of Snow and Glass
Melissa Bashardoust
In Whitespring Castle, where it is perpetually winter, life is dull and Princess Lynet only finds solace in a close friendship with her stepmother, Queen Mina. Their friendship turns to rivalry when Lynet is given a promotion that the Queen thinks is rightfully hers. Can Lynet placate her ambitious stepmother or will she have to take her on and defeat her? With central characters who have strange and magical pasts, this is a feminist fantasy inspired by Snow White.
ISBN 9781529381368 - Hodder: 2020 eAudiobook available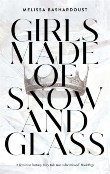 Queen of Coin and Whispers
Helen Corcoran
When Lia's father dies she discovers that he has left her a kingdom in dire straits, impoverished by corruption and mismanagement and in danger of invasion.  She needs help and Xania, her new spymaster, turns out to be a very effective partner as they tackle the intrigues and dangers in the Court and the country. She also turns out to be something more and Lia and Xania find themselves falling for each other. A fantasy that mixes political intrigue and romance.
ISBN 9781788491181 - O'Brien Press: 2020 ebook available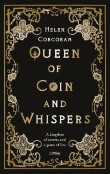 Deeplight
Frances Hardinge
The seas around the islands of the Myriad are full of the relics from long-dead gods, rich pickings for anyone who is prepared to dive for them. When best friends Hark and Jelt find an unusual relic they think it will make their fortune and allow them to escape their precarious existence as scavengers. In fact their find will change everything and test their friendship to its limits. A vivid, imaginative and unique fantasy that is also a story about friendship.
ISBN 9781509897568 - Macmillan: 2019 ebook available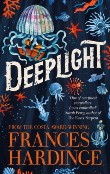 Based in West African folklore, Tarisai has been raised to follow a preplanned destiny.  While it is a world unlike the one in which we readers live, her challenges seem very familiar! Who gets to decide her future? Who should she trust? What is worth fighting for? And will she have the strength to do what is right for her? Beautifully written, this book takes the reader on a magical journey into a whole new realm.
ISBN 9781471409271 - Hot Key: 2020 ebook available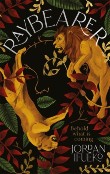 Dragons are real and have lived uneasily alongside humans for years. Now everything is about to change. The end of the world may be coming and the fate of the human race depends on an apparently ordinary girl living on an isolated farm in rural America. As enemies converge on the farm she finds an unlikely ally in a one-eyed blue dragon. Skilfully mixing fantasy with the reality of life in 1950's America, this is engaging, moving and unpredictable.
ISBN 9781406375503 - Walker: 2020 ebook available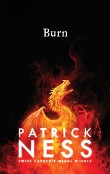 Midnight's Twins
Holly Race
Fern always thought her mother had died peacefully in her sleep. Some mysterious texts and an old diary tell a different story, however, and Fern finds herself drawn into Annwyn, the world of dreams, where she must follow in her mother's footsteps and learn to be a knight protecting dreamers from the monsters which prey on them. A complex and involving fantasy, the first in a series.
ISBN 9781471409165 - Hot Key: 2020 ebook available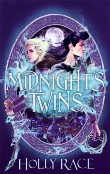 Yenni Aja-Nifemi ka Yirba is the princess of the Yirba, an island tribe. Her chieftain father is very ill, meaning she must undertake a quest to save him. Her journey will take her to new places and experiences. Within her magical school she will find dragons, romance, friends and challenges to overcome. As an independent young woman seen as an outsider, it is up to her to decide what is important in her life and where her responsibilities lie. 
ISBN 9780241455753 - Penguin: 2020 ebook available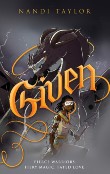 The Arrow of Apollo
Philip Womack
The Ancient gods are leaving Earth and the malevolent god Python is rising to take their place. Three mortals who should be enemies form an unlikely alliance in a race to find the only thing that can stop him, the arrow of the sun god Apollo. A dramatic story with a large cast of characters that weaves Greek myth and history together as it races towards an exciting conclusion. 
ISBN 9781783528677 - Unbound: 2020 ebook available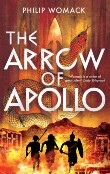 Updated: 25 February 2021