Cover Story: Family
Here are our librarians' picks:
Because of You
Eve Ainsworth
Poppy feels really alone. Since her Mum's boyfriend moved in, along with his brat of a daughter, she feels like an outsider in her own home. Her beloved dad is no help as he seems to be getting more distant and unreliable by the day. After becoming the target of some vicious cyberbullying at school she feels more isolated than ever. Is there no-one who will offer her friendship and support? A short story with an engaging central character.
ISBN 9781781128671 - Barrington Stoke: 2019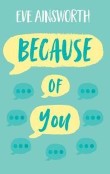 Jo Kwan and her family have moved to Coventry, where her parents have opened a Chinese takeaway. Life isn't always easy squashed in a little flat over the shop with an extended family that can't even speak the same language, and Jo has to contend with snobbery and bullying at school. She pours all her thoughts and feelings into an honest and sometimes hilarious diary, illustrated with her own drawings, as she gradually adjusts to her new life and begins to find her feet..
ISBN 9781783448395 Anderson Press: 2019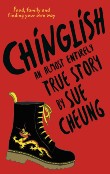 The Thirteenth Home of Noah Bradley
Amber Lee Dodd
Disaster follows Noah and his family wherever they live, as a curse hanging over them has meant that every home they have lived in has been destroyed. Noah is desperately hoping this will be their last move. Their latest home seems nice and he would really like to be at his new school long enough to make friends.  So how can Noah defeat The Curse of the Bradleys?
ISBN 9781407189444 Scholastic: 2020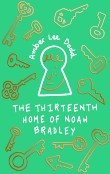 The House Without Walls
Elizabeth Laird
Violent civil war has caused Safiya and her family to flee their comfortable home in Syria, and now they must adjust to a new life as refugees in Jordan. Living in a tent with no running water, caring for her brother and father, and refusing to give up the search for her missing twin sister, resourceful Safiya must use all her inner strength and determination in order to survive. An authentic and thought-provoking look at the refugee crisis from a much-loved author. 
ISBN 9781509828241 Macmillan: 2019 ebook available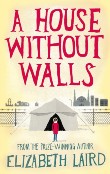 Updated: 16 November 2020