Cover Story: Adventure
Here are our librarians' picks:
The Good Hawk
Joseph Elliott
No-one thinks Jaime or Agatha are good at their jobs. He is supposed to be an Angler, catching fish for his clan who live on a remote Scottish island, but he is afraid of the sea. Agatha's job as a Hawk is to guard her clan, but people think she is stupid and accident-prone. They may seem like unlikely heroes, but when disaster strikes Jaime and Agatha are all that stand between the clan and oblivion. Have they got what it takes? A gripping fantasy adventure.
ISBN 9781406385854 - Walker: 2020 ebook available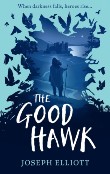 Deep in the Colorado mountains, the sprawling grounds of Havenfall conceal a portal between worlds and provide a sanctuary for fugitives from those worlds. Now its very existence is threatened. There is a dead body in the grounds and the fragile peace between the worlds is collapsing. With the owner of Havenfall out of action it is up to his teenage niece to solve the mystery of the body, save Havenfall and prevent a catastrophic war. Slow-burning and intriguing fantasy.
ISBN 9781526614889 - Bloomsbury: 2020 ebook available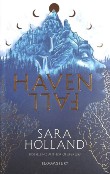 Girl. Boy. Sea.
Chris Vick
After days stranded alone at sea in a tiny rowing boat, Bill spots a girl drifting towards him clinging to a barrel. When he rescues her he finds that Aya had been on a migrant ship escaping from North Africa to Europe. As they float together, exposed to the elements, enduring privations and fighting for survival, Aya tells Bill stories from The Arabian Nights to pass the time while they wait to be rescued. 
ISBN 9781789541380 - Zephyr: 2019 ebook available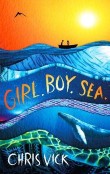 Updated: 16 November 2020