Young People's Substance Misuse Service
A shared service between the London Borough of Richmond upon Thames and the Royal Borough of Kingston, the Young People's Substance Misuse Service aims to provide specialist substance misuse treatment to young people aged 13 to 19 years and their families, through a care planned medical, psychosocial or specialist harm reduction intervention.
About the service
The Young People's Substance Misuse Service can provide a complete assessment of the young person and support them and, if appropriate, their family to reduce the young person's substance use and decrease the likelihood of them becoming involved in substance-related offending.
The service can provide specialist support and advice on substance misuse for young people as well as sexual health, including Chlamydia screening, diagnosis support around a young person's mental health, as well supporting transitions into adulthood and a needle exchange for under 18s.
If you have additional concerns about a young person, please contact the Single Point of Access (SPA) team.
The process
Upon receipt of the referral, the young person and the referrer will be contacted and an appointment set up within 10 days for the young person to be assessed to see if they meet the referral criteria

(pdf, 30KB). This can be undertaken at one of our team sites, in school (with the school's permission) or at another agreed location.
Once assessed the worker and young person agree a plan of action and then meet regularly to undertake the work, keeping all relevant professionals informed of the progress against the plan.
Support for professionals
For the workforce, we offer consultation on a case-by-case basis, guidance and bespoke training for teams, including attendance at team meetings.
For more information, please contact:
Phone: 020 8547 6920
Email: smsreferrals@achievingforchildren.org.uk
Young People's Substance Misuse Service
Guildhall 1
Kingston
KT1 1EU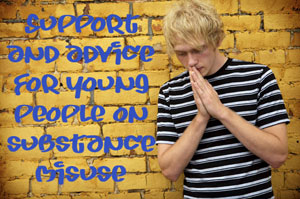 Updated: 23 September 2020