Richmond Printmakers: Transformation
8 June to 24 August 2019
From a plain unblemished piece of wood, metal, stone, lino or silk the printmaker creates a work of art.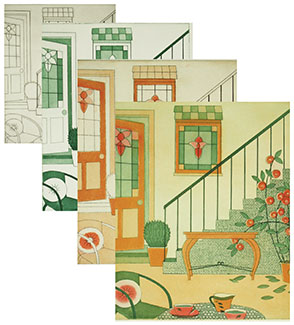 About the exhibition
The Richmond Printmakers group aim to show the different stages of print making from the initial design, working proofs to the final print. These processes will be illustrated with regular demonstrations, offering members of the public the opportunity to have a go and witness each Transformation as they occur.